Up until the 1980's (or possibly 1990's) there were a lot more medium-sized (84mm) SAKs. One of the popular models was the 84mm Golfer. After Victorinox discontinued the 84mm Golfer, they made the 91mm equivalent and called it... 91mm Golfer (tada!). Eventually, Victorinox added the plus scale and hook on the back layer and called it the 91mm Compact.
There was another Golfer model with a Divot tool, but that is for another post.
This is a comparison between the 84mm and 91mm Golfer. They have the same set of tools except for the plus scales and mini screwdriver on the corkscrew of the 91mm version.
84mm on the left, 91mm on the right: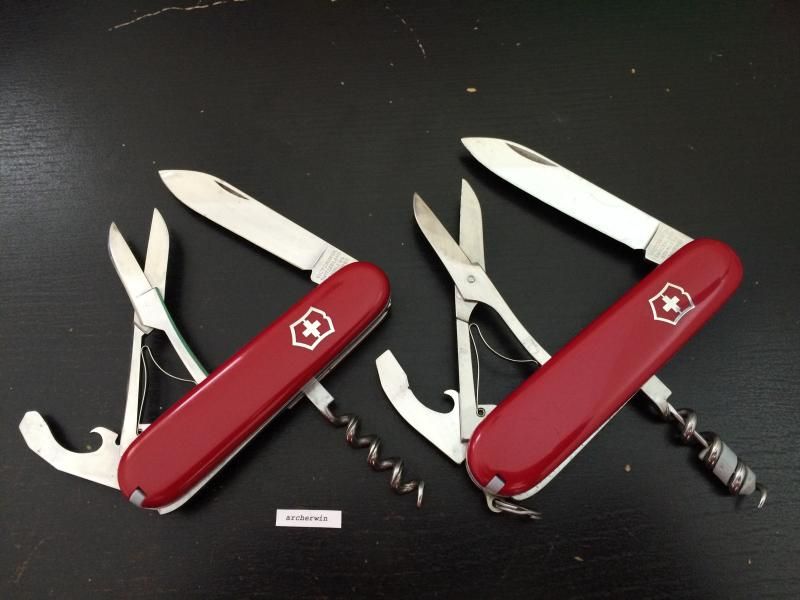 91mm on the left, 84mm on the right: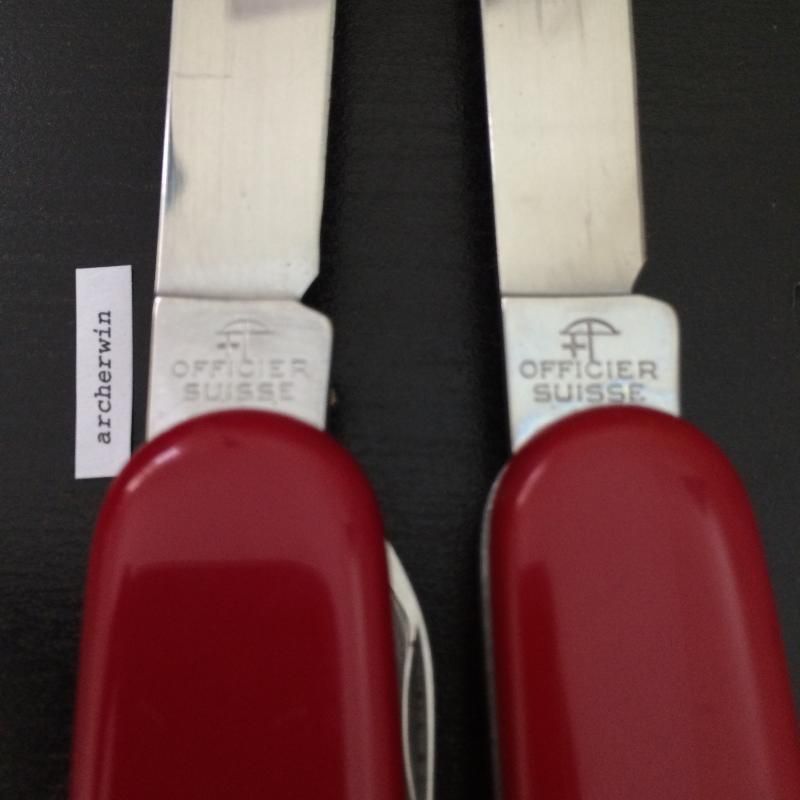 The now discontinued 84mm scissors side-by-side with the 91mm counterpart.
Not the difference in the shape of the combo tool. The 91mm is more rounded and doesn't have the flat edge near the top of the curve. The other end of the 84mm combo tool is sharper compared to the 91mm.
The 84mm corkscrew is slightly smaller as well, the mini-screwdriver doesn't fit inside.
Reference: